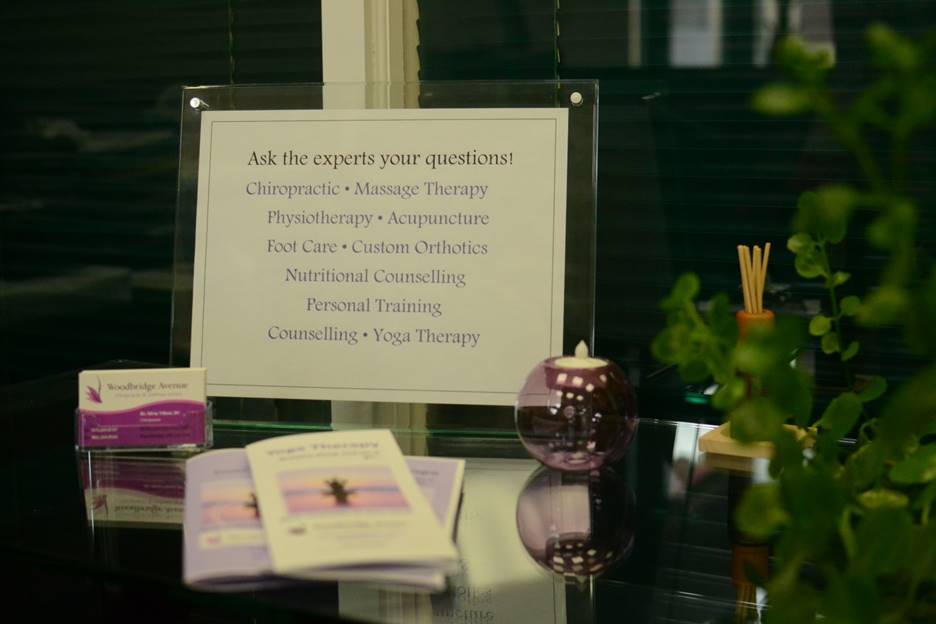 Hello Everyone,
Some of you may know me as Dr. Silvia Villani, the Clinical Director and Chiropractor at Woodbridge Avenue Chiropractic & Wellness Centre.
Our wellness centre is focused on providing exceptional one-on-one care through a personalized, multidisciplinary, and integrated approach. We offer a number of services, including Chiropractic Care, Physiotherapy, Massage Therapy, Foot Care, Nutritional Counselling and Yoga Therapy.
Wellness goes beyond symptom management and signifies an improvement in the way you feel and function day to day.
We hope to provide you with some helpful health tips, insightful information, healthy recipes, and much more!
Stay tuned and enjoy!