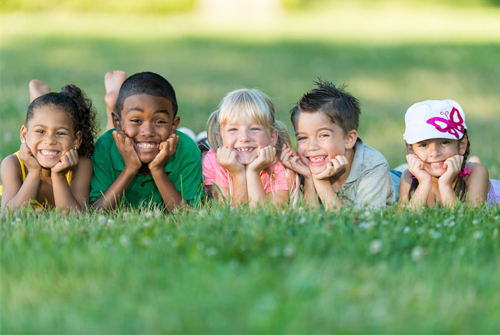 Many parents ask if chiropractic care is safe for children. At Woodbridge Avenue Chiropractic & Wellness Centre, we provide gentle chiropractic care for children. Chiropractic care benefits children by correcting spinal misalignments to improve overall health and wellness.
Children can be assessed as they grow and develop. Children who spend long hours sitting in front of a computer can also develop neck and back pain.
The most common reason parents seek care for their child is trauma from injury from various activities, including falls and sports injuries. Regular chiropractic checkups can also be quite beneficial. Chiropractic can be used for overall wellness, and to promote performance in sporting activities.
Chiropractic care is gentle, non-invasive, safe and effective for children of all ages.  The techniques and adjustments use pressure that is as light as a finger touch. Children derive many benefits from chiropractic care and respond more quickly to care than adults.
Chiropractors who are members of the International Chiropractic Pediatric Association completed post-graduate courses to enhance their skills on specific gentle techniques for pregnant mothers, infants, and children.
Other Treatment Options offered to children at Woodbridge Avenue Chiropractic & Wellness Centre include:
Massage Therapy for relaxation
Physiotherapy for rehabilitation from injury, concussion management
Nutritional advice for picky eaters
Chiropody services for any conditions of the foot such as warts, ingrown toe-nails, athletes foot, ect.