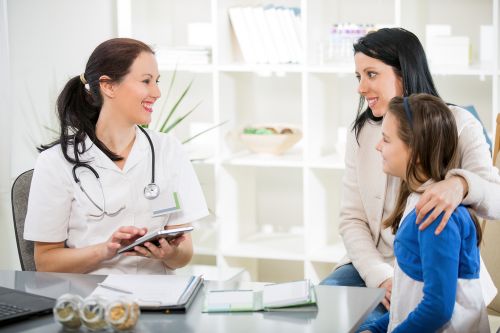 What is Naturopathic Medicine?
Naturopathic Medicine employs the use of medical research along with natural and traditional practices to treat and promote wellness. The goal of the Naturopathic Medicine is to heal and empower the patient, while educating them about maintaining a healthy body and mind. Naturopathic Doctors use a wide array of diagnostic tests and therapies, while working along with other healthcare professionals to treat the root cause of the disease/symptom and improve the health of the person.
Naturopathic Medicine which is regulated in Ontario requires an intensive four year post-graduate program at an accredited Naturopathic school. Prior to entering practice, Naturopathic Doctors are required to write and pass a series of intricate and strenuous board exams
What treatment do Doctors of Naturopathic Medicine use?
Naturopathic treatments are used effectively on their own or can complement conventional medicine.
Any combination of the treatments that are safe and proven effective can be selected to make a detailed and individualized treatment plan.
Herbs: These are derived from plants and can be prescribed in form of teas, tinctures, and ointments.
Diet and Lifestyle counseling: Any necessary changes to diet, habits and behaviors are made.
Homeopathy: Highly diluted substances to stimulate body's ability to heal itself.
Nutritional supplementation: May be recommended if there are deficiencies in nutrients such as vitamin, minerals, amino acids and fatty acids
Traditional Chinese medicine (acupuncture): It consists of using Chinese herbs and/ or acupuncture. It can be used to treat various conditions such as musculoskeletal pain, headache, hormonal problems, and stress.
Any combination of the treatments that are safe and proven effective can be selected to make a detailed and individualized treatment plan.
What conditions do Naturopathic Doctors commonly treat?
Naturopathic doctors manage a variety of conditions including:
High cholesterol and blood pressure
Weight management
Migraines/Headaches
Hormonal problems such as acne, infertility, menstrual complaints (PMS and menopause)
Detoxification
Diabetes
Thyroid problems
Chronic pain management for example, arthritis
Respiratory complaints such as allergies, asthma, colds and flu
Appointments
It is important that you spend some time before the first appointment to fill out the intake forms. If you have any copies of recent blood work or tests, please bring those in as well. First visit may take approximately 60 minutes. An extensive patient history eliciting information about your physical, mental, and emotional health is taken and a focused physical exam is performed.
Call or email to book a Free 15 minute consultation to learn how naturopathic medicine can benefit you.
Most extended health care plans cover the cost of Naturopathic Doctor visits. Check with your extended health care provider today!
Naturopathy Hours:
Monday 2pm -7pm