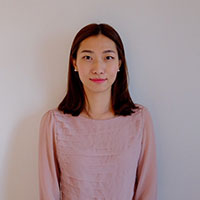 Min Son is a Registered Chiropodist with the College of Chiropodists of Ontario (COCOO) and a member of the Ontario Society of Chiropodists (OSC) and Canadian Federation of Podiatric Medicine (CFPM). She graduated and obtained her Bachelor of Science degree from the University of Toronto in 2010. Her passion for health care led her to pursue the Chiropody program at the Michener Institute of Education at UHN where she successfully completed the Advanced Graduate Diploma in Chiropody in 2015.
Min Son has gained valuable clinical and work experiences at the Michener Chiropody Clinic, Ottawa General Hospital and Humber River Family Health Team, where she was exposed to high risk wound care and interprofessional teamwork to strive for holistic patient care. She has developed special interests in diabetes, wound care, seniors, and biomechanics.
During her free time she enjoys running, cycling on her single speed bike, swimming, and being a foodie!