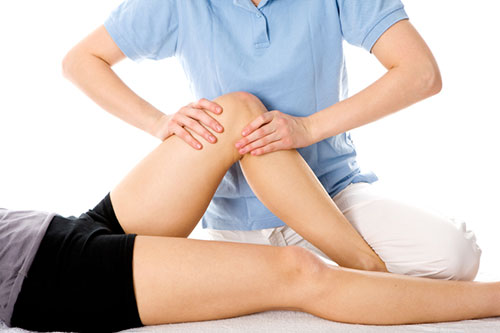 Physiotherapy is a health care profession which focuses on body mechanics, dedicated to improving health and quality of life. Physiotherapists work with patients to:
Promote physical activity, overall health and wellness
Prevent disease, injury, and disability
Improve and maintain independence
Manage acute and chronic conditions
Relieve pain, improve flexibility and increase strength
Rehabilitate injury
Educate and plan maintenance programs to prevent re-occurrence or re-injury
Improve posture, balance and co-ordination, most of which is affected with various orthopedic, sports-related, or neurologic ailments
At Woodbridge Avenue Chiropractic & Wellness Centre, our Physiotherapist will assess your condition based on a detailed history and examination. This exam focuses on movement and uses palpation of muscles, tendons, & ligamentous structures; assesses range of motion, flexibility & muscle strength; and uses special tests specific to your diagnosis. Based on this initial assessment, our physiotherapist will make a personalized plan of care that will aid in relieving your symptoms and preventing further injury.
The therapy will include a set of therapeutic modalities and strategies including:
Education pertaining to your diagnosis and plan of care
Personalized home exercise program consisting of stretching and strength training to prevent functional deterioration and re-injury
Hands on manual techniques including joint mobilization, stretching, and soft-tissue release
Heat and cold therapy
TENS/IFC
Ultrasound
Paraffin wax
Acupuncture
Concussion management
Our physiotherapist can also be part of your health care team for WSIB/MVA claims.
Physiotherapy for Concussion Management:
What is a concussion?
A concussion is a form of brain injury resulting from a direct or indirect contact to the head, face, or jaw. This injury can alter one's brain function and produce a variety of physical, mental, emotional, and/or behavioural symptoms.
Currently, there is no gold standard for the detection of a concussive injury. Diagnosis is typically based on the presence of any combination of symptoms including, but not limited to: headaches, dizziness, nausea, light sensitivity, difficulty concentrating, and anxiety. Symptoms of concussion can differ from person to person, in terms of their onset, severity, and how long they persist. Individuals who have experienced a concussion are also more likely to get another one; with each subsequent concussion, possibly being worse than the first. Therefore, taking the appropriate steps following a concussion is crucial in preventing further injury to the brain.
Concussion Rehabilitation
STEP 1: If you suspect a concussion, you should seek medical assistance as early as possible from your family doctor, sport physician, or pediatrician. Your doctor will determine if you have sustained a concussion and give recommendations for self-care.
STEP 2: Book an appointment here at Woodbridge Avenue Chiropractic & Wellness Centre and be assessed by our physiotherapist who is a Trained Member of the Shift Concussion Management Program.
At Woodbridge Avenue Chiropractic & Wellness Centre we offer a multifaceted approach in the management of concussions that includes:
Computerized neurocognitive testing
Neurological screening and referral (where indicated)
Individualized resting strategies and home activity instructions
Specific recommendations/modifications around academic, work, or sports demands
Manual therapy for associated complaints (i.e. neck pain, whiplash)
Individualized home exercise program to decrease severity of symptoms and/or improve balance and coordination
Physical exertion testing and exercise plans for return-to-sport and/or return-to-work
Baseline pre-season testing for athletes and/or teams
At Woodbridge Avenue Chiropractic & Wellness Centre we understand that concussion rehabilitation can be a frustrating experience. We realize that concussions affect a wide array of individuals and each person's concussion experience can vary greatly.
So whether you are a competitive athlete or an everyday person seeking help with this injury, our physiotherapist at Woodbridge Avenue Chiropractic & Wellness Centre is here to provide you with the best personalized care.
Physiotherapy Hours:
Monday & Wednesday: 2pm-8pm